Date
12月 07, 2020 - 12月 11, 2020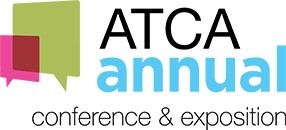 ATCA
As the largest air traffic management event in the Americas and the world's only event that focuses on air traffic control technology and services needs of the Federal Aviation Administration, ATCA is the event of the autumn.
ATCA is paced throughout five days, where you can experience presentations, seminars, networking opportunities and exhibitions that attracts thousands of internationally recognised expers in every sector of the aviation industry coming together to enhance the global airspace system.
Rohde & Schwarz would be delighted for you to join ATCA's virtual event this December!