Date
10月 20, 2020 - 10月 21, 2020
国家/地区
United Arab Emirates, Abu Dhabi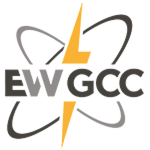 EW GCC (postponed)
Electronic Warfare GCC 2020 is almost upon us. Come to our booth and see for yourself how you can benefit from our innovative and field-proven solutions: experience full effective drone detection and other high end technology solutions.
EW GCC 2020 will showcase the latest technologies from an international line up of technology solution providers.
Join us and to build strong and sustainable business connections with leading local defence companies tasked with meeting regional military and security objectives.